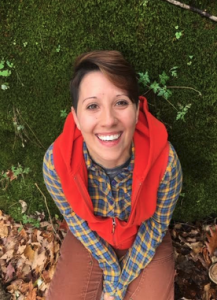 Jess Bouchard (she/her)
President
Jess is a local trauma informed educator, as well as Queer Straight Alliance co-advisor at her school. She regularly weaves in LGBTQ+ topics into her classroom to give students tools to be allies and conscious humans.
Jess volunteers with Queer Connect, because she cares deeply about creating a safe and supportive community for LGBTQ+ youth, including her own daughters, that empowers them to live their best and authentic life. She is driven to educate others and is especially passionate about topics of fertility and reproductive health within LGBTQ+ culture. She just completed doula training this coming year and is looking forward to serving the LGBTQ+ community!
Jess lives in Bennington with her spouse, their daughters, and their fur babies. When she isn't teaching, you can most likely find her baking, hiking or offering reiki!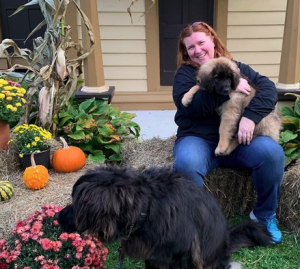 Jenn Eastman (she/her)
Treasurer
Jennifer is a Certified Public Bookkeeper who works as Accounting and Office Manager at Global-Z International where she has been employed for over 27 years. In addition to acting as Treasurer of Queer Connect, she also volunteers with Free Mom Hugs and National Alliance on Mental Illness (NAMI). Now an empty nester, she lives in North Bennington with her partner and two enormous fluffy dogs. Jenn enjoys card and board games and is an avid sports fan, especially hockey (go Bs!!!).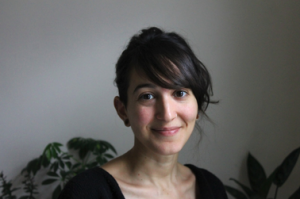 Alyssa Irizarry (she/they)
Member
Alyssa (she/they) grew up in the lower Hudson River watershed of New York and attended Tufts University, where she studied art history and environmental studies. By day she is the Projects Coordinator for Alliance for Community Transformations (ACT Bennington), working to empower and inspire youth to make healthy and positive choices for themselves and their communities. Driven by a mission to be in service of care of ourselves, each other, and the planet, Alyssa is passionate about creating spaces for young people to feel safe, supported, and celebrated in exploring their identities and authentically expressing themselves.
Prior to joining the ACT team, Alyssa was the director for a nonprofit that educates and engages young people in environmental conservation and advocacy through the arts. Previously, Alyssa managed communications for The School for Field Studies, and has been an educator at The Science Barge, The Florida Aquarium, and The Island School. Alyssa serves on the Board of Directors for the National Marine Educators Association, volunteers with The Trevor Project, and works with Wildstone Farm at the farmers' market during the summer.
Alyssa lives in Pownal with her partner, two cats, and many plants, and enjoys gardening, cooking, yoga, reading, dreaming, and taking long walks in the forest.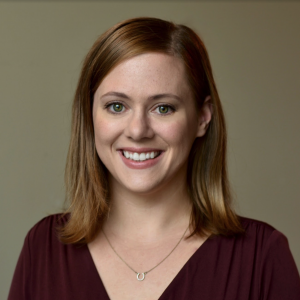 Stephanie Eames (she/her)
Vice President
Stephanie Eames is the Partner Liaison at Bennington County Head Start/Early Head Start and an Emerging Leader of Southern Vermont for 2022. She has extensive experience serving on boards, and brings a skillset in strategic planning and nonprofit board leadership.
Stephanie volunteers with Queer Connect because she is passionate about the inherent worth and dignity of every person. She feels strongly about the need to support the local LGBTQ+ community in order to make Bennington an even more inclusive and celebratory region. Her experiences as a queer person, especially in her youth, fuel a desire to serve SOGIE (Sexual Orientation, Gender Identity, and Expression) causes.
Stephanie lives in North Bennington with her husband and two children. She has a house full of plants and books.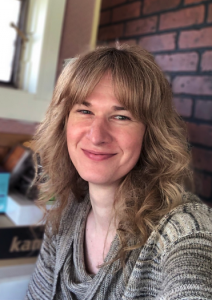 Jacklyn Matts (she/her)
Secretary
Jackie is an intersectional queer transplant originally hailing from the Big Apple. She landed in Vermont in the fall of 2008 and has fallen in love with the beauty of the Green Mountains.
A tireless advocate for marginalized groups, Jackie has agitated for change and acceptance for over 20 years. In 2000, she organized her first nonviolent direct action while working for a summer camp when another staff member was dismissed for disclosing their orientation. She is an alumna of Sacred Heart University and a founding member of the SHU Gender Sexuality Alliance. Jackie served on the steering committee for New England's first-ever Transgender Pride March and Rally in June 2008, which was attended by over a thousand people in Northampton, Massachussetts. She has worked in the community to support individuals recovering from substance abuse and served on various local committees working in this space.
As an information security professional, Jackie is focused on the ways online surveillance and censorship impact the rights of marginalized groups, and particularly LGBTQ+ people. With the fight for LGBTQ rights increasingly being waged online, she believes digital rights and freedoms are key LGBT issues.
When she has free time, you might find her tending to her collection of houseplants and cacti, meditating under a full moon, or pulling up to the farmers market on her vintage motorcycle. She's excited to be working with Queer Connect to build a vibrant, supportive community in southern Vermont!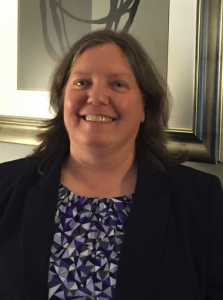 Alicia McGuoirk (she/her)
Member
Alicia has worked in the counseling field for the state of NY for 24 years. In this capacity she is a trauma informed trainer, respectful communication for LGBTQ+ Trainer, and is part of the staff wellness team.
Alicia has had her wellness business since 2011, offering life and health coaching. She is passionate about offering support for building confidence in women.
Alicia lives in Bennington with her partner and daughter. In her spare time, she enjoys doing yard work, puzzles, and reading.